There are many reasons to have proper lighting around your business and property—adding light to your signage to attract customers provides one key benefit of outdoor lighting. Keeping customers and employees safe when on your property with properly lit pathways, stairwells and hallways is crucial for insurance purposes. Deterring crime is yet another reason. At Ozark Outdoor Lighting, we have been creating lighting for every kind of business in Southwest Missouri for decades. We can work with you to design a lighting package that meets every critical need.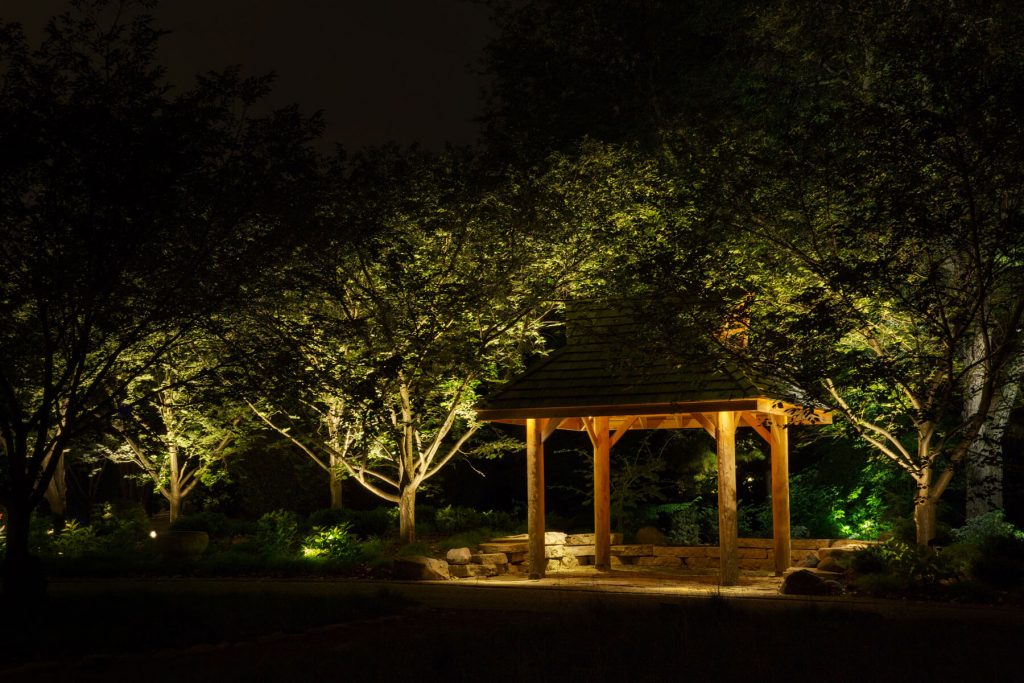 The grounds around your property need to emit the feelings you intended, both during the day and night. We offer beautiful light-scaping to light up the night. We design lighting to complement your walking and seating spaces, creating a warm and safe atmosphere. 
Nothing says the holidays like twinkling lights at night. At Ozark Outdoor Lighting, we design lighting specific to your building and grounds. We store these lights in the off-season, allowing you to create a holiday wonderland for your business year after year.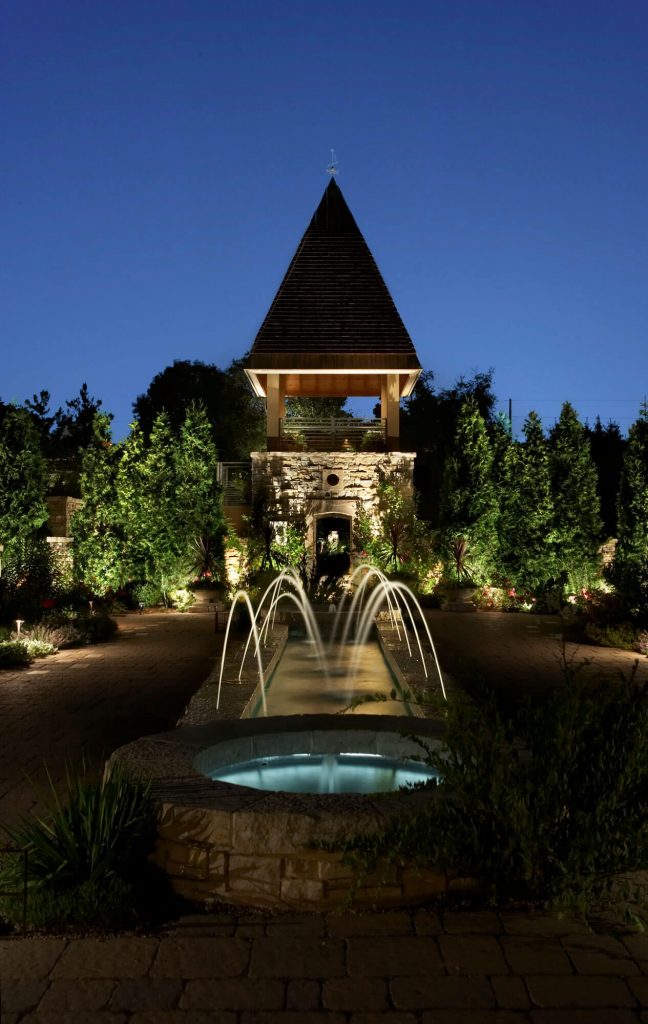 Let your customers see your brand both at day and night with customized lighting from Ozark Outdoor Lighting. We can design lighting on and around your building that will illuminate your business, attracting existing customers and new ones, too!